GRANDE TRACE 2021 - CHAMPIONNAT DU MONDE MASTER ET COUPE DE FRANCE Séniors Indi
Online registration




Secured payment by credit card with our partner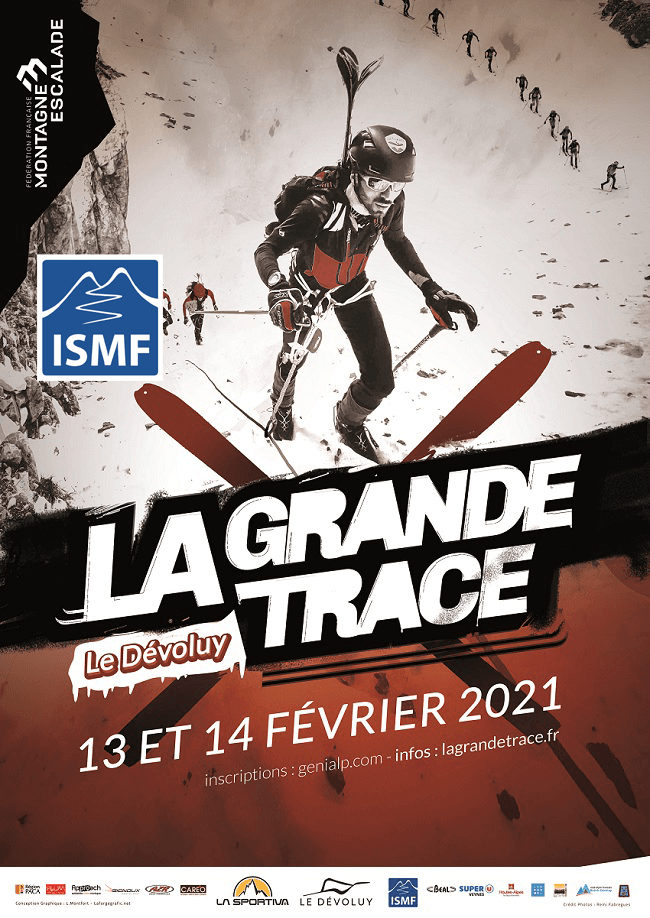 Event organised by Team Hautes Alpes,
on February 14, 2021

Online registration active until February 11, 2021 at midnight
This form allows you to register for the World Championship - MASTERS (men and women) 
Rappel sur la catégorie master:
Pre-master : 1982 - 1986
Master 1: 1981 - 1977
 Master 2: 1976 - 1972
 Master 3: 1971 - 1967
Master 4 : before 1966
Saturday February 13: VERTICAL
Sunday February 14: Individual course A
You have the choice between 2 registration proposals:
OR
COURSE A + the vertical on Saturday 13 February.
WARNING :
This event is the support of the Masters World Championship.
The registration price include the ISMF license (compulsory to participate in the event and be classified in the championship).
Complete the form to register.
You can register several runners and only pay once.
In view of the health situation, there will be no post-race meal planned.
However, the runners will have access to a refreshment point at the finish line.
Registration form
Please type here your personnal information, and choose the registration options corresponding to your case. Once all the form fields are filled, click the button Validate your registration, which will activate the secured online paiement. You can validate many individual registrations at once.
The organizer of this event asks for a mandatory copy of a medical certificate or valid licence for each individual. Please provide these documents in order to proceed to the validation.
The registrations online are now closed for this event.